KNOWLEDGE IS POWER
FIND YOUR TRUE FREEDOM,
SAVE TIME AND MAKE MONEY WITH YOUR MUSIC.
Whether you're a Label, Artist or Manager
This is the solution you've been searching for.
No more researching or asking friends, just sit back and learn how to grow your music business
Learn how to earn more, save time, and give the world a chance to hear your music.
GET EDUCATED
THERE IS HOPE
LEARN THE BUSINESS BEHIND THE MUSIC
Become an Entrepreneur in the Music Business:
Your Opportunity to Build and Grow a Successful Music Business Starts Here. Hands on Training in a real-world, no-nonsense and practical way that will give you the know-how to compete in an ever-changing industry with a competitive edge from an Entertainment Attorney, who runs her own label.
This course will take you thru:
√ Branding and Social Media
√ Metadata
√ Making the Music
√ Getting Paid for your music
√ The steps to pre-launch new work!
√ The music launch process
√ Business Management
√ Bonus videos and Surprise Music industry Guest
Yes, It Really Is Possible!
In the Music Business Bootcamp, you'll learn how to grow exponentially in music and make money.
ENROLL NOW
In The Next Few Months, You Could…
Grow your fan base
Be recognized in the music industry
The right moves can make all the difference. and position you for success. We'll cover it all in For the Record Bootcamp.
What's Included In The Bootcamp...
MODULE 1
Branding and Social Media
Branding is the key to increase your visibility. Learn actionable steps to grow your fan base in the next 6 months, including:
Branding: What it is and how to build/manage it
How many social media platforms should you have
How to engage with fans
You'll finish this course with a complete picture of what makes up building an online presence and how to grow your fans in order to get to the next level.
MODULE 2
Metadata
With your online presence growing, the next step is to use the tools available to be seen. In this lesson, you'll learn:
What is metadata
How to use tools like hastags and metrics to advance your business
The use of analytics to save time and make money
You'll finish this course with a better understanding and a plan to grow your business.
MODULE 3
Making The Music
Success begins with making great music. In this lesson, you'll learn:
What you need to consider when obtaining production
The use of Mixing and Mastering
The benefits of attending music conferences
You'll finish this lesson with an understanding about recording your music.
MODULE 4
Making the Money
For many, the goal is to earn money and enjoy the music industry lifestyle. In this course, you'll learn:
How to protect your rights in music
The legal paperwork to protect yourself
Where the incomes streams flow from
You'll finish this lesson with an understanding of what is needed to get the money.
MODULE 5
Pre-Launch
The secret to building winning is to have a strategy to releasing your music. In this lesson, you'll learn:
About the different types of distributors
Things to do prior to distribution
Learn about DJ pools and coalitions
You'll finish this lesson with your prelaunch plan for releasing music.
MODULE 6
Launch
The secret to creating a buzz is to promote your music and build your community of fans. In this lesson, you'll learn:
About streaming and playlisting.
How to approach media outlets
How shows and radio fit into your trajectory
You'll finish this lesson with a plan you can use over and over again.
MODULE 7
Business Management
The secret to building success is to develop a formula that produces income. In this lesson, you'll learn:
The different types of legal entities for your music business
What team members are part of the music business
What makes up the core team to build your success
You'll finish this course with a blueprint that will guide your success in the music business.
This Bootcamp Is For You If...
You are love the music business
You aren't sure how to make money with music
You need a blueprint in order to stop wasting time and money
You dream of making a living with music
You want to leave a legacy for your children
YES, I WANT IN!
INDIE FREEDOM
LEARN HOW TO SAVE TIME, SAVE MONEY AND WIN ON YOUR OWN
WIN ON YOUR OWN
LIVE YOUR BEST LIFE BY LEARNING THE SECRETS TO SUCCESS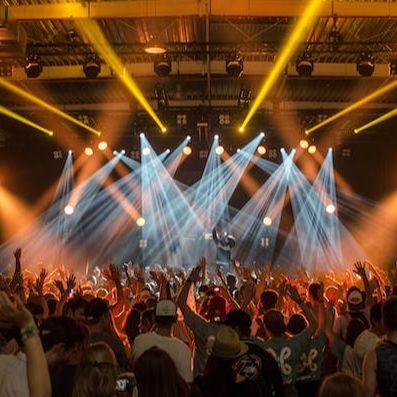 BE RECOGNIZED
FIND YOUR VOICE AND WIN WITH YOUR MUSIC
GET STARTED TODAY!
For

The Record Bootcamp
14-DAY MONEY-BACK GUARANTEE
If you aren't completely satisfied with Music Business Bootcamp, let us know within the first 14-days for a full refund. No questions asked.
Are my results guaranteed?
Do you have any incentives if I refer a friend?
I love this bootcamp but want more! What else do you offer?